Brief Introduction Of Purification Tower
Here is Purification Equipment FiberglassTower Supplier talking about purification tower.
Brief introduction of purification tower:
1. Plastic water pump or stainless steel centrifugal pump.
2. The composite FRP liquid storage tank and the liquid adding pipe is provided with a filtrate device on the liquid suction pipe, and the air inlet section is made of composite FRP.
3. The effective water retaining section is provided with a swirling plate to block water.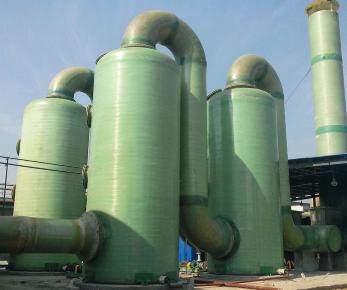 4. FRP hood cap.
5. The first and second stage spray sections adopt a row of Y-1 type nylon nozzles, Paul's ring filter material, and plexiglass inspection holes.
6. F4-72 type FRP centrifugal fan.
7. Other accessories such as plastic pipe valves, fixed brackets, inspection ladders, and air intake pipes, etc., users can customize when ordering.
Want to know more about the price Corrosion Resistance Fiberglass Tank, you can consult us sales@frpwt.com.