Preparation Of The Turbine Cooling Tower Before Installation 2
Here is Fiberglass Tower Manufacturers talking about Preparation of the turbine cooling tower before installation.
4. For the tower body assembled by block, it is required to ensure the diameter of the tower body assembly, and the upper and lower flatness and the water density at the bottom of the tower are good.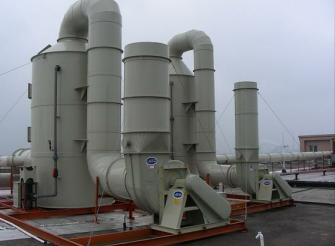 5. After the fan is turned to normal, the junction box of the motor should be sealed with epoxy resin or other moisture-proof materials to prevent the motor from being damaged by moisture. The fan runs in the direction of clockwise upwards, and the exit is generally not suitable for capping or scaffolding.
6. The Fiberglass Cooling Towers is flame retardant and non-flame retardant. When installing, it is strictly forbidden to bring the fire into the construction site to prevent the filler and FRP from catching fire. If welding is carried out on site, it is necessary to take appropriate protective measures.
7. When selecting the pump, pay attention to the matching with the cooling tower, and allow the water volume of the tower to change within the range of ±10% of the rated value. The waterproof capacity is overloaded and the cold effect is affected. When selecting the lift of the pump, the pipeline pressure loss before entering the tower should be considered.
8. The gear reducer oil is filled up according to the required grades and is equipped with an inlet and outlet oil valve and an oil scale.
At the same time, Long Life Fiberglass Cable Protection Pipe can be offered for you. Looking forward to receiving your inquiry sales@frpwt.com.
.