HeBei WeiTong FiberGlass Co.,Ltd
Today is a very cold day (-5°-1°), but the work enthusiasm of the workers is very high. You see our workers are packing and shipping the finished goods.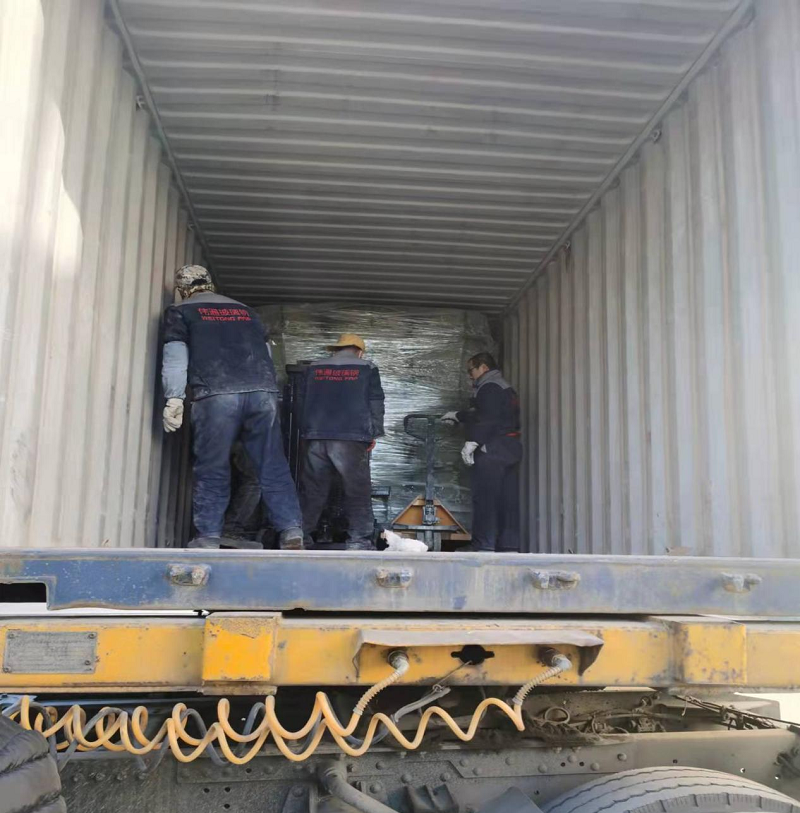 We have completed 50% of the shipments to Italian customers, and then we will continue to cooperate with them friendly.
Advantages of flanges made by our company:
The bonding flange is formed by separately processing the flange ring and the cylinder body, and then bonding the two together. This structure is widely used. It takes full advantage of the easy forming of FRP. The mold is simple and easy to manufacture. It is suitable for manufacturing large diameter, small batch and special-shaped FRP flanges. But its biggest shortcoming is that the glass fiber between the flange ring and the cylinder body is not continuous, so the strength of the connection is greatly reduced. Moment, shear force, tensile force, etc. are mainly borne by the resin matrix on the bonding surface. As a result, the longitudinal stress of the bonding site is the largest and the strength is the lowest, which is prone to damage and insufficient safety. It also increases with the use of temperature. Still lower. Relatively speaking, the loose flange not only has the advantages of the integral flange, but also makes full use of the advantages of the large rigidity of the loose metal flange ring, which greatly reduces the use of FRP flanges due to the method of two bolts after tightening. The blue ring produces leakage caused by bending and excessive deflection. However, as mentioned earlier, the structure of equal wall thickness still does not conform to the stress distribution in the flange. For this reason, we continue to choose a more reasonable flange structure based on the internal stress distribution of the flange, taking full advantage of the designability and easy forming of FRP performance.
Our company's flanges have received unanimous praise from customers at home and abroad, and have maintained long-term cooperation with customers. Our FRP products are exported to Italy, Poland, Germany, Iran, the Philippines, etc.