FRP grating is a composite material made of resin and glass fibre. Fibreglass grating does not corrode or rust like steel grating, so it can be used in corrosive environments to reduce maintenance costs. It is used in a wide range of applications such as walkways and raised platforms as it can carry weight between spans.
Aluminium and steel are excellent structural materials for use in commercial and industrial environments as they are non-corrosive and generally have good resistance to various loading forces. However, when considering weight and strength, slip resistance, impact resistance and overall response to static and dynamic loads, fibreglass grating is clearly superior. WEITONG shares with you.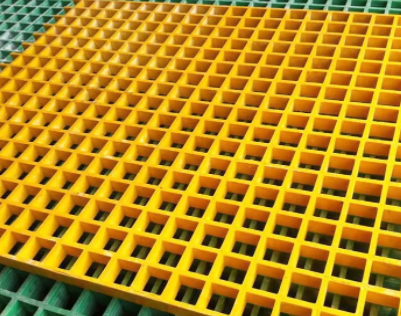 FRP structural shapes
Glass fibre structural shapes are composite materials consisting of a polymer resin matrix embedded with glass fibre reinforcement. The strength of a glass fibre structural shape depends primarily on the type, orientation, number and position of the glass fibres in the composite.
Benefits
In recent years there has been an increasing use of glass fibre structural shapes and components rather than traditional steel systems, which embody typical building materials worldwide.
Fibreglass structural shapes are manufactured by reinforcing a functional liquid resin matrix with an inorganic fabric and then moulding and curing the near-net shape. The performance of the final product depends on these components, but fibreglass structural shapes are known for their excellent strength-to-weight ratio.
Fibreglass structural shapes are typically 75% lighter than steel and 30% lighter than aluminium. They can also be easily modified using standard carpentry tools and can be easily lifted into place during installation using less specialist equipment or labour than steel. This ease of installation means that fibreglass structural shapes are cheaper to install - 15% less than carbon steel, 30% less than galvanised steel and 50% less than stainless steel.
In addition, fibreglass structural shapes have extremely low electrical and thermal conductivity compared to steel and aluminium, and are potentially less of an impact hazard.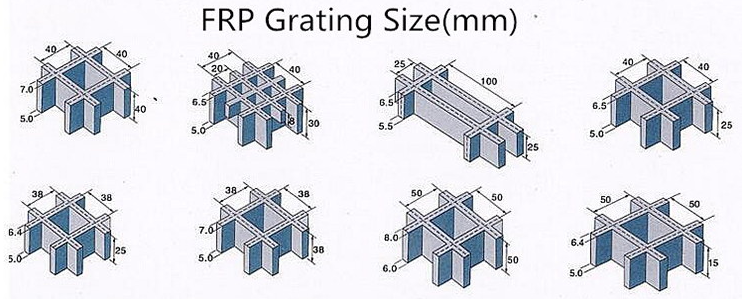 Uses of FRP gratings
Fibreglass gratings can be used for many different applications, particularly where safety is an issue due to liquids or oils on the floor and in corrosive environments where chemical resistance is required.
Some applications that are well suited to fibreglass gratings are:
Protective shielding
Mechanical enclosures
Corridors
Raised floors and staircases
Platforms
In summary, therefore, fibreglass grating performs very well under concentrated loads and can be carefully designed for better performance under more arduous conditions, for example industrial floors designed to handle heavy wheel traffic. Please click here to get the details and quotes.